Automation allows for streamlining industrial processes, leading to significant improvements and savings. Easier said than done? Let's find out.
What is factory automation?
Each and every production plant (and there are millions of them around the globe, as of 2019, approximately 10 million!) needs to execute processes in an efficient, profitable way. Automation means applying wide range of technological solutions, which will result in reducing human input along operations. By leveraging various processes and tools, factories secure their market position and boost sustainability in the dynamic environment.
What are the 4 types of automation?
Industrial automation definition
Industrial automation can be described as the management of factory processes with the use of technologies aiming at reducing human intervention in their execution. Technology allows to achieve improved continuity of operations, and as such, becomes more and more desired by factory managers globally.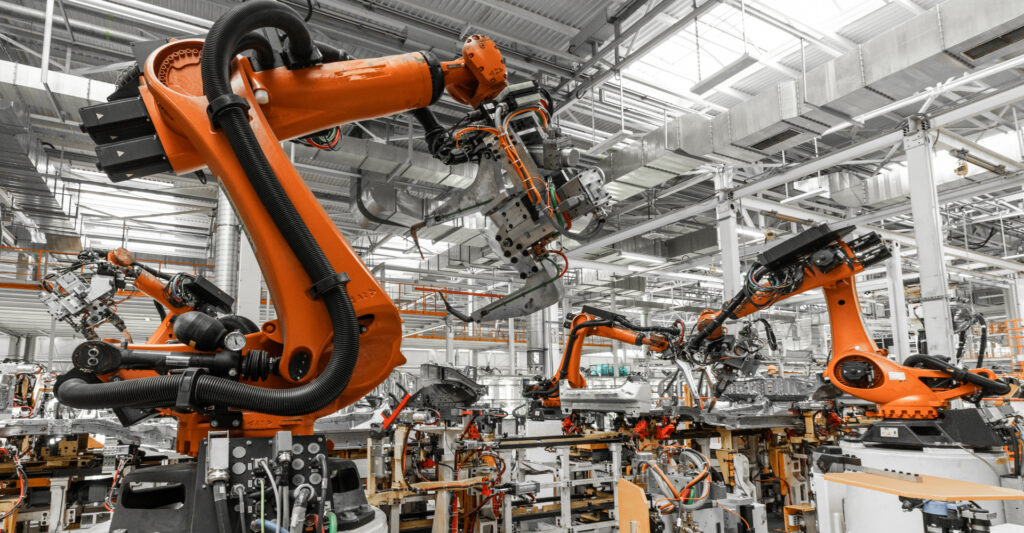 What is factory automation software?
Factory automation services rely on dedicated software. Manufacturing plants utilize digital tools to maximize efficiency, reduce costs, and increase output. Some examples of the most appreciated software gaining popularity in the industrial field are:
Applying digital tools to industrial processes allows for automating more than one area. Manufacturing automation solutions become irreplaceable in delivering desired results, starting with the less technical areas. From everyday business processes, comparable in every enterprise, up to highly-specific processes typical for manufacturing plants, technology has an answer to ills and pains. Factory automation goes way beyond the conveyor belt and covers a growing number of industry areas. It's particularly important these days when the necessity to remain competitive is so strong.
An example of a less technical field of factory automation services is industrial personnel onboarding. Nsflow takes the new employees through first steps of the mandatory training without burdening instructors with work each time a newly hired arrives. The AR-powered platform enables automated assigning of courses, monitoring progress and completion, and giving trainers insight into skill building thanks to automatically generated reports. Staff trains without constant supervision, yet still, instructors oversee the process and can intervene anytime it's necessary.
Using digital training tools means the learning materials can be automated as well, without the need to deliver single copies to new personnel. Instead, each employee is granted access to assigned courses and without the need to carry paper manuals, can use the platform anytime and from anywhere. Digital courses are convenient to create and to be updated, without the need to print, supplement, and change previous guidebooks should regulations or procedures change. With just a few clicks, the whole platform used by employees worldwide, can be updated and ready to use lightning fast.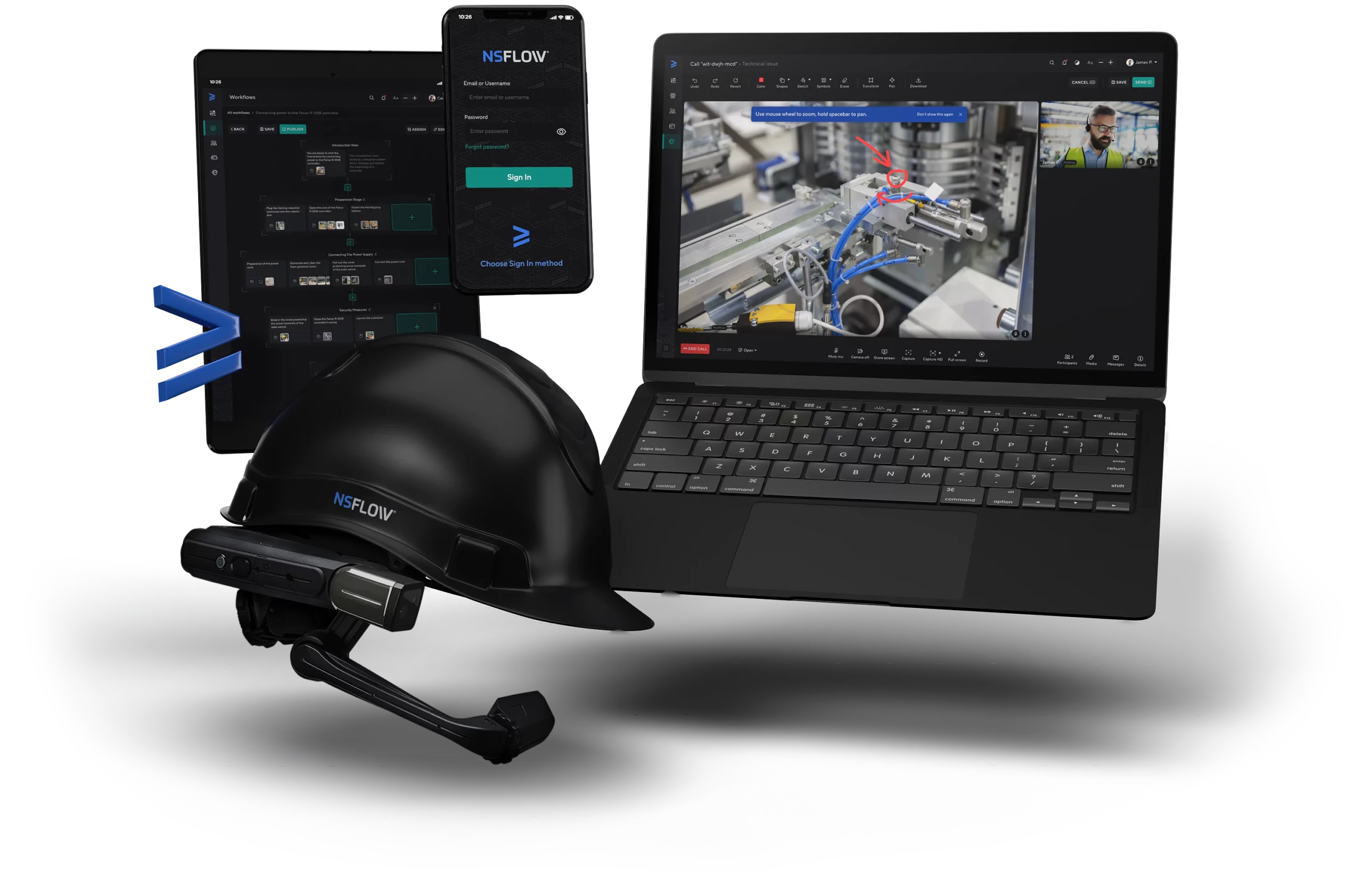 Book a demo
presentation to try
Nsflow in action
Benefits of factory automation
To automate or not to automate?
There's no unambiguous answer to that question, as for some smaller manufacturing plants automation may still seem straight out of sci-fi movies. It's different in the case of big factories, companies operating in various fields and countries, and manufacturing diverse goods. Implementation of automation solutions calls for in-depth understanding of the plant, its processes, and challenges.
While digital tools differ according to needs and requirements – factory automation's definition covers discarding human involvement in manufacturing processes thanks to the growing technology. Industry 4.0 requires enterprises to approach their processes differently. Factory automation system integrators provide breakthrough automation solutions to companies in the industrial market. As a result, manufacturing plants gain tools to secure their operations and are able to prepare for upcoming events and challenges in the ever-changing world.