Factories experience challenges in filling the vacant positions. The lack of skilled workers is burdensome, making for a genuinely pressing problem for industrial companies worldwide. Not only is the experienced generation of employees retiring, often taking their knowledge with them, but today's newcomers and their needs require a shift in the approach to onboarding.
How can industrial companies make their lives easier when it comes to employee onboarding?
Surely, there may be more than one correct answer, but what's on our minds is automation. And what we mean by that is not just employing algorithms to generate plug-and-play tutorials, preparing new hires to fill in vacant positions in no time.
As we've said already, knowledge is power. And with the right set of skills and competencies, factory workers can achieve whatever objectives their positions require. Proper onboarding lets companies empower their employees to work towards the desired business goals.
Why is onboarding crucial?
What are the main challenges of onboarding?
Some say you can't make the first impression twice. In support of this, companies record many cases of new hires leaving their new jobs where the onboarding process turns out to be disappointing. When employees are confronted with extensive, outdated materials at the very beginning of their professional path, mismatched with the requirements of the target position, their morale often drops.
Onboarding and its "C's"
The process of onboarding can be boiled down to 5 C's:
The company's focus on these elements is the key to successful onboarding leading to desired business results. While all C's need to be taken care of, probably the most important to industrial entities is the emphasis on compliance and clarification. Factory workers need to efficiently acquire vital information and build skills to perform in their positions in line with companies' expectations. Providing clear expectations and instructions is necessary from Day 1 on board.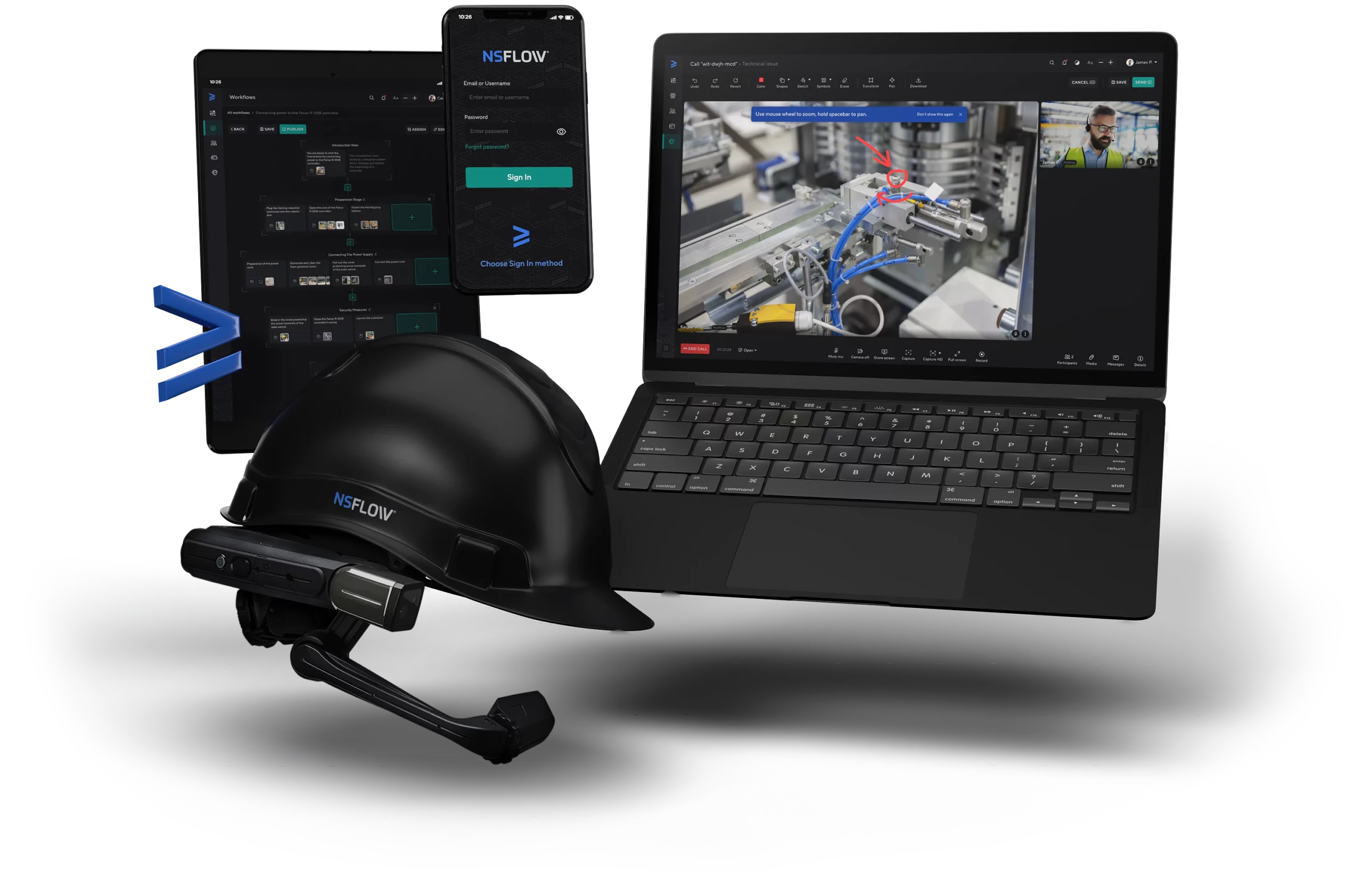 Book a demo
presentation to try
Nsflow in action
And now for the automation part
Aside from the corporate side of onboarding, including actions like equipping new employees with necessary tools and HR-related matters, the areas crucial to train staff can be successfully automated.
Digital solutions come to managers' assistance, carrying the potential to revolutionize previous challenges in factory workers' onboarding. Using top-notch technology allows for automated execution of employee training. With Nsflow, people in charge of skill-building and orientation processes are governing the process in the admins' role. Their birds-eye-view of the process allows for assessing progress and results, giving clear answers to questions regarding the potential and preparedness of new hires to start working fully independently.
Using the platform allows for assigning consecutive pieces of training without overwhelming newcomers with too large to comprehend amounts of stages to complete at once. Automation of the process unburdens admins from manually assigning further steps, once the basics are acquired. Instead, the system provides workers with the following items to cover – according to the path designed for their position or, in some cases, given date (used when new regulations come into force, requiring employees to acknowledge crucial information within the time specified).
Tutorials are available to new hires in an unobstructed way, resulting in a more immersive experience than the traditional classroom model. The old-fashioned approach to employee onboarding usually consisted of long hours spent in class, acquiring theory in isolation from the actual position individuals will fill in. As a result, once new hires exit the initial, dry-run training, they need to once again learn how their tasks are to be performed – in real-life conditions.
What does it mean for enterprises? Too much time spent on inefficient processes.
Using tailored solutions allows automating factory workers' onboarding
With its two core modules, Digital Workflows and Remote Support, the Nsflow platform is a game-changer when it comes to delivering automated, targeted training to new hires (and all employees to be precise, according to needs).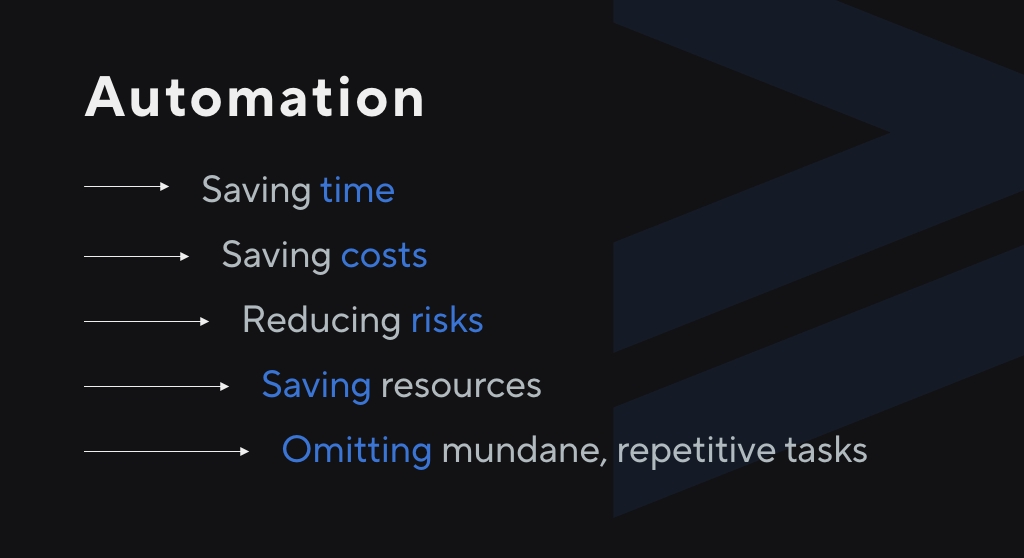 How does onboarding automation work?
Employees' first steps aboard lead through the mandatory training, building necessary skills. The configured system automatically assigns subsequent courses, monitoring their completion, and reminds employees to progress through the training.
Employing the platform to govern onboarding reduces the workload of trainers, eliminating the need for constant supervision, and securing instructors' time to oversee only the critical tasks. Using the Digital Workflows and digital twins of utilized machinery cancel out the risk of new hires unintentionally damaging on-site equipment. Plenty of formats are available – from videos and typical e-learning to virtual walks and 3D models, matching every need a modern factory may identify in preparing their staff to execute their duties.
When it comes to measuring training progress, the platform supports trainers and managers by providing easy access to detailed reports and statistics. The bigger the factory, the more useful this feature is. In smaller companies overseeing the progress of a few new hires poses no hardships. When large groups of employees arrive at their new workplace, controlling the onboarding results takes up too much time to be done "by hand". With automatic reporting, staff responsible for newcomers immediately see who needs more guidance or additional help.
Last but not least, materials provided via the Nsflow platform are unified, resulting in standardized expertise among the workforce. No more divergence between individuals trained by particular instructors, and no risk of omitting important information in case the trainer happens to forget to mention any topics. Employees are granted easily accessible materials with the freedom of choice when (and, sometimes, where) to redo the tutorials anytime they feel the need to consolidate their knowledge.
Are you looking for automating solutions to streamline your onboarding processes and make your factory workers thrive in the industrial environment? Search no more, we've got you covered. The Nsflow platform has what it takes to back your new hires with necessary information and tutorials, guaranteeing the results you need. Starting with Day 1.
Learn more about industrial onboarding automation and benefit from dedicated solutions for factory workers' training.