Knowledge is power.
With the right education, set of skills, and actual knowledge, people gain control of successive things in life. Utilizing data and information in industrial processes allows for better execution of processes and efficient goal completion.
Manufacturing
The industry field is responsible for the raw materials preparation, processing, and production of goods. The scope of manufacturing is extensive and covers areas such as clothes, chemicals, food, equipment, machines, and vehicles.
Manufacturing processes include, but are not limited to, sourcing materials, assembling, quality assessment and testing, labeling, packing, and dispatching. Each stage requires expertise in said area to assure the best results of joint operations.
The manufacturing skills gap
In the manufacturing industry, the struggle is noticeable to the point it has already received its name.
Job positions are vacant due to the lack of skilled workers.
A growing problem is caused by the outflow of experienced workers, problematic access to knowledge, time-and cost-consuming training. Retiring personnel leaves thousands of positions empty, difficult to fill quickly due to high training costs and long training processes. Lack of qualified staff affects operations and needs to be addressed promptly to avoid long-lasting consequences.
As a consequence of the generational shift, vacancies will be filled by representatives of generations Y and Z.
Younger employees, in contrast to previous generations, who often spent their career spans in one organization, tend to be more dynamic and prone to changing companies during their working lives. Considering this, modern training should proceed smoothly and more efficiently to equip new hires with the necessary skills as fast as possible. Making the whole process standardized and repeatable, once further generations leave the company, is vital to preserving production flow.
In cases of employee shortages, due to either personnel retirement or the opening of new production facilities, companies face challenges with fast and efficient training. The same happens with switching staff between production lines and positions, e.g. when demand for certain products grows dynamically.
Lack of expertise among staff results in
Knowledge is a resource for manufacturing processes. Its weak management suppresses innovation, disturbs operations, and keeps companies far behind market leaders.
AR platform usage facilitates knowledge processes
With AR solutions like Nsflow, workers gain a reliable tool dedicated to improving expertise and gaining competencies. Industry dynamics require unobstructed access to knowledge gathered in one place.
This includes:
Access to aggregated materials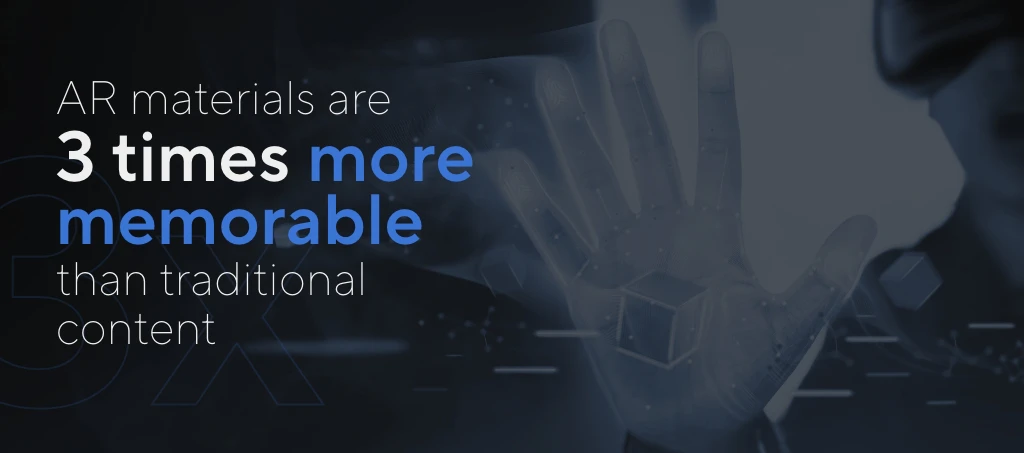 With AR, manufacturing employees can start working faster than using traditional learning methods. Guided by pre-uploaded tutorials, following digital workflows, or direct instructions displayed in front of their eyes, employees perform tasks accurately and efficiently. Instead of "dry runs" in the classroom, new hires learn in position and learning-by-doing contributes to consolidating good habits.
The manufacturing industry benefits from tools gathering standardized expert knowledge in one place, easily accessible to staff. Whenever and wherever it's needed, employees can use digital resources to boost their skills and perform operations in a stable, well-informed way. The solution that liberates staff from traditional classroom learning in favor of efficient on-the-job training is also the solution to preventing undesirable knowledge outflow when experienced employees leave.
AR unburdens trainers from long-lasting in-person training, reducing the risk of overworking each time large groups of employees improve their skills. With digital solutions, employees can learn about the new environment on their own, and the trainer's involvement comes down to answering questions and explaining more complex issues.
Do you want to know more about how knowledge management can be executed in your industry? Try our free demo and experience the AR-driven boost in employee expertise in your operations.
Looking for another read on the topic? Download the free ebook and read the answers to the most common questions, troubling industry professionals in the topic of AR adoption.