case study
Machine visualization at the target workstation
Client
About the client
The TKM Projekt, a Wrocław-based company specializing in the construction of machinery and production lines, requires high-fidelity holograms to visualize offered solutions.
Challenge
Difficulties with presenting factory layouts and new machinery locations in target workspaces, due to traditional CAD models lacking surrounding context.
Solution
Adopting the Nsflow platform to present pre-installation stages of machinery and production lines for global clients.
About the project
The traditional approach
Planning and presenting factory layouts with tools other than AR doesn't offer the realistic, immersive perception of created machinery. System integrators and providers need more advanced solutions.
Industrial holograms
Digital twins of the machines being developed serve a vital role in assessing the functionality, work ergonomics, and the overall fit of the elements soon to be installed.
Advanced mockups
A step further than well-known CAD models and hassle-free compared to building a physical mockup in the target destination, AR visualization combines convenience with predictability.
Delayed project delivery
Without a consensus on machinery compliance with the agreed overall dimensions and location in the target workspace, implementation can't proceed thus prolonging the process.
We've got answers to your questions about AR adoption

Challenges
Plant layout planning
Pre-installation assessment of machinery requires checking whether all moving parts have enough space to operate properly without interfering with the surrounding environment.
Work ergonomics
Digital models of machinery dispel possible doubts about the operators' convenience and safety, eliminating forced body position and related hazards in the target workspace.
Spatial awareness
Industrial companies struggle with a lack of effective tools to visualize the machine in the target workplace with spatial aspects. Solutions taking into account surroundings give answers before installation.
Realistic representation of machinery
Integrators search for solutions providing better insights compared to traditional CAD models. These lack depth and leave space for misconceptions on dimensions and position of machinery elements.
What troubles your company?
We will be happy to discuss your needs and possible solutions.
The solution
An array of useful features to streamline machinery acceptance, appreciated by integrators
Interactive 3D holograms
3D models present not only the dimensions and positioning of the machine but also enable moving and rearranging its elements to visualize operations, giving deeper insights into the final build.
Scaling
Digital visualization gives an immediate overview of how particular components could fit the layout when down- or upscaled, without using time on rebuilding a physical mockup.
Better space management
Using machinery holograms, plant managers can assess whether the new installation is designed in the optimal location and won't interfere with the present logistic passage.
Augmented reality
AR is the optimal solution for the visualization of machines in the target environment, allowing real-time assessment of proposed machinery and applying suggestions.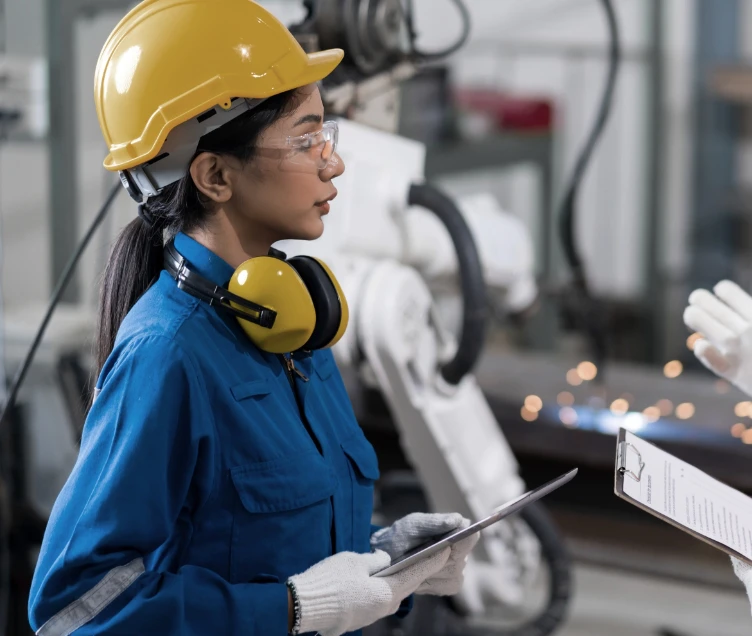 The outcome
Realistic assessment
AR offers (almost) real-life experience of the designed machinery, presenting the desired build in an understandable, reliable way, comprehensible not only to engineers.
Acceptance process optimization
Digital models reduce time spent on building physical pieces and allow instant scaling, giving integrators a powerful tool to shorten the acceptance process.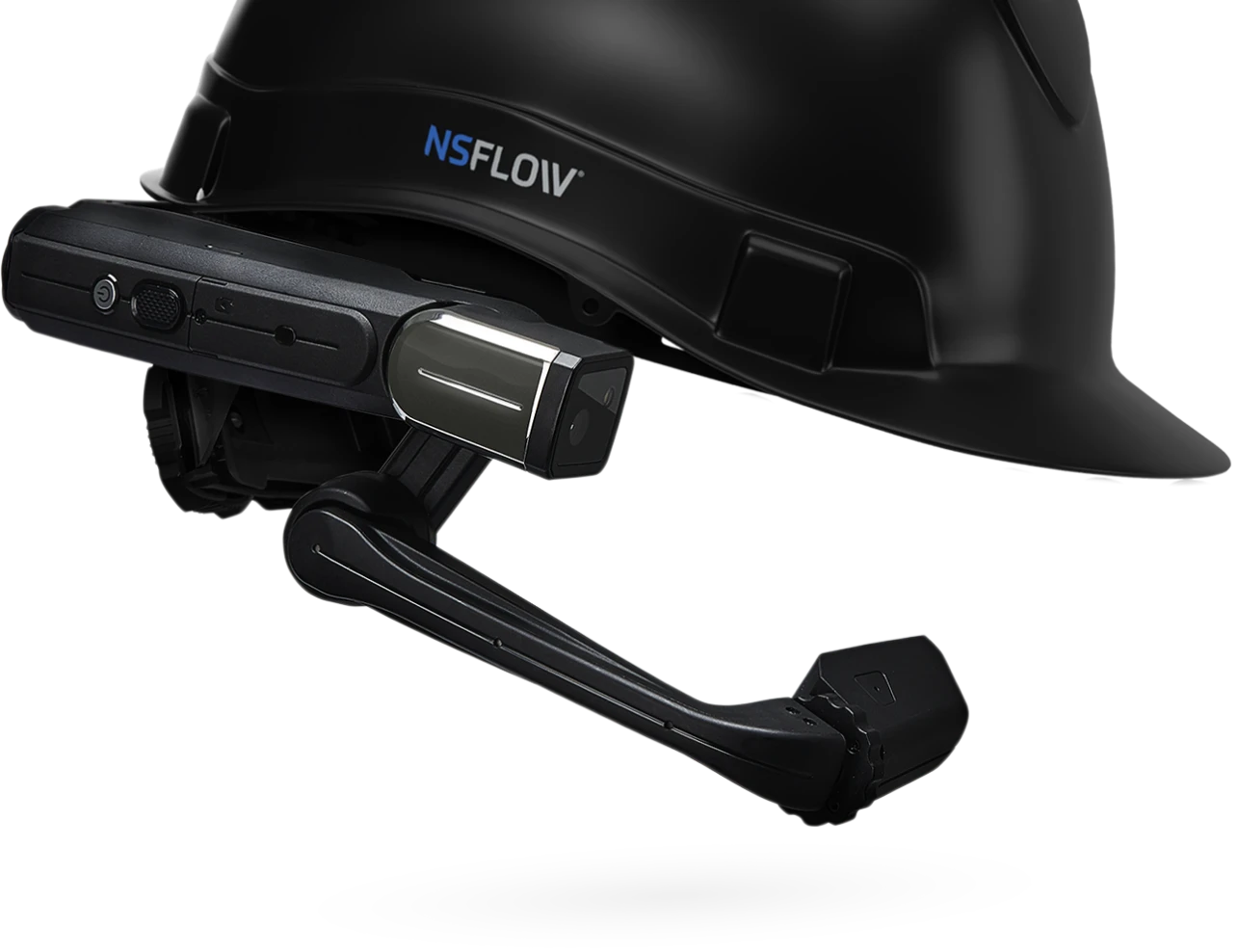 AR devices included, no risk and no cost involved.